When you own a website, the first thing you are concerned about is its rankings. This is not that easy but we cannot say it is impossible.
If you have an understanding of few things, you are all set to impress your audience with your words.
First of all, you need to understand that content can be of many types like some people thought that content means articles only.
We are not wrong if we say that content not only includes writing but we must be concerned about the images, videos, and audios that you are going to publish on your website.
We can quote some examples of written content:
Articles
Blogposts
Case studies
Whitepapers
What is unique content?
Uniqueness is the first thing if you want to rank on search engines so, keep your content unique. Remember, Google and other popular search engines love unique content and would always prefer it.
Unique content is the one that has never been published before or has some new information for the viewers. Your site's users will always want to know some new facts, news, information, updates, and other similar stuff rather than reading the content which is already published somewhere else. 
Here are some tips that can help you in making your content unique:
Use your own words
Go for authentic rewriting tools
Check plagiarism
Remove the plagiarism
It is discouraging to use copied content; it will never increase your ranking and you need to be very conscious about it.
You should take some time to check the uniqueness, tone, and many things in your article.
Why Unique Content is important?
Now, the question arises that how unique content is beneficial for a website? And the answer is very simple that as soon as Google finds a copied content, it will drop down the ranking of a website.
As a webmaster, all you need to focus on is your rankings and you must do whatever is important in the process of raising them.
You can easily make your content unique by using the paraphraser and they are mostly free of cost.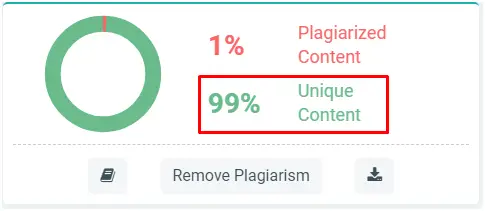 We can give you some reasons why you need to use unique content.
For better engagement
It assures the reader to trust on you
Your content seems well-researched
Improves your SEO
Increase your credibility
What is SEO content?
You have seen many times that everyone is highlighting the term SEO but it can be confusing for many people.
SEO stands for search engine optimization and it helps to make you visible on the front page of a search engine.
But make it clear that this is not something that you think and it happens, you need to be very conscious about the minimal things too.
The benefits of using SEO content are:
Improve the rankings
It must reduce the bounce rate
Brand awareness must be increased
Drive more traffic
What factors make content SEO-friendly?
As we mentioned above that many factors including a complex as well as minimal facts so, be careful about them.
We are going to give you the details that help you in making your content more attractive and SEO-friendly as well.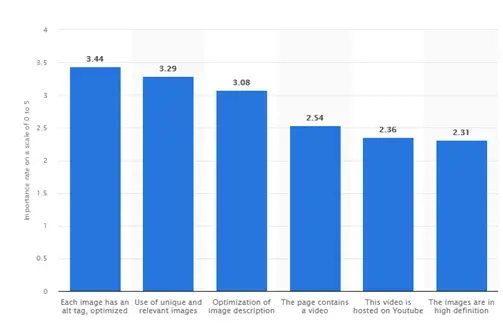 Let's get straight to these factors:
Length
Content containing 1000+ words can easily rank
Keep the paragraph shorter
Never make your content complex
Use simple but attractive words
Break the paragraphs after 2-3 lines maximum
You can also break a paragraph after 1-2 lines
Readability
Maintain a good reading level
Explain more
Never be so mysterious
Make things easy to understand by your readers
Don't dumb down your content
Tone of voice
Your tone must be conversational
Keep your words clear
Don't use imaginary facts
Focus on the real facts and figures
Make a friendly environment by your words
Be very clear about your point of view
Formatting
Use proper heading
H1 and h2 headings are really important
Keep the paragraphs short
Go for good font size and font family
Use bullets and numbers
Don't try to stuff words or links
Keywords
Discover frequently searched keywords
Keywords help a search engine to specify your topic
Never do keyword stuffing
Use proper keyword density
Make an appropriate cloud of your specified keyword
Linking
Get high authority links
Outreach more people
Increase your credibility
Avoid spammy links
Remove bad links
Alt text
What are the common mistakes to avoid?
You should avoid many things but take time to understand the things clearly and then make your steps to write better and SEO-friendly content.
Sometimes, we ignore many things without concerning about their importance.
So, all you need is to be very conscious of everything either it is noticeable or something very minimal.
These mistakes are listed down:
Plagiarized content
Targeting the wrong keywords
Keyword stuffing
Missing tags and meta descriptions
Missing image alt tags
Poor linking
Plagiarized content
Copying someone else's content is known as plagiarism and when you don't even bother to rewrite it then it can be harmful to your website rankings.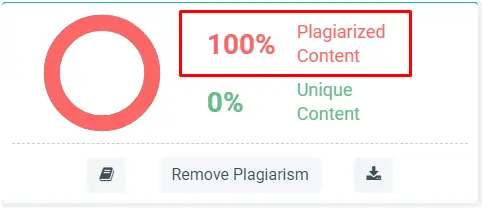 Many tools help you in making your content unique by paraphrasing or rewriting it.
If you are more concerned about the uniqueness of your content, you will achieve the highest rank in search engines soon.
Targeting the wrong keywords
It's something big to deal with the keywords because your rankings are somehow dependent on your targeted keywords.
You must have proper research and get the best and related keywords to your content.
Targeting wrong keywords is the most common mistake but it can be curable so, don't get too much obsessed with it.
Keyword stuffing
You use to keep your website clean and easy to attract a visitor and for that, you need to write your content in a way that users get benefited instead of confusing.
According to a Google policy, you must be much concerned about your keyword's density and cloud too.
We can say that stuffing never lets you get higher in SERPs so, stay away from it.
Missing tags and meta-descriptions
Sometimes, we ignore meta-descriptions but it is really important to specify our content to Google.
Meta-descriptions must be very meaningful and conclude your whole content in a way that a visitor can easily conclude what you are going to say in your article.
Missing image alt text
Image alt tags are very important because sometimes, it takes some more time to load an image but alt text helps your user to describe the image.
It seems something minimal but has a greater impact on your ranking.
Poor linking
Go for high authority links and get fewer spammy links. Taking links from a low-authority domain can be fine but stay limited for that.
Your adjusted links can easily drive traffic to your website.
Bottom line
We can say that many building blocks can help you in making your website the best and rank on the search engine's first page but uniqueness is the basic building block.
We have discussed all the factors that can be very helpful in making your content fully optimized and SEO-friendly.
Top searched keyword:-
Classified submission sites list, Web 2.0 sites list, Image submission sites list, Business listing sites, Guest Posting sites, Article Submission sites, Search engine submission sites, Infographics submission sites, Press release submission sites, Social bookmarking sites, Profile creation sites, Forum Submission sites,
Most searched keyword – What is a Self-Hosted Blog, Law Firm SEO Services