SEO the acronym of search engine optimization.
There is no more secret in ranking methodology. Google revealed itself
Yes, friends, Google is a search engine that explains itself how to rank over the search engine.
These explanations and guidelines are known as SEO
35 lakh visitors per day wow great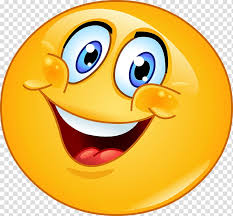 It's an SEO strategy that helps to generate 35 lakh, organic visitors.
You can generate tons of traffic you just need to implement some basic SEO strategy on your site.
What is SEO and how does it work?
SEO is a guideline and methodology to refine the website and web content.
Which includes:
Keyword research
Keyword variation
Title tag selection
optimized content writing
Meta tag
Url structure
Secure https site
A backlink (Internal) and (external)
Schema markup
Image optimization
Content audit
Search engine submission
Proper navigation
Breadcrumb
404 page
Unique content
Authoritativeness
Mobile friendly
Well explained content
SEO optimized theme
The search engine follows the guideline strictly if you have written well-optimized content you will get benefited.
Search engine optimization help to increase organic traffic
Definition by Google starter guideline
#1 priority – SEO optimized Theme:
A light-weighted responsive theme provides a great user experience. Search engine loves SEO-optimized theme.
Writing good content would not be effective if you are using the worst unoptimized theme.
Selection of theme is first and basic step while creating SEO optimized blog
A good theme determines the speed and navigation of the site.
Try to keep a simple and eyecatching site that will help to retain users for a long time.
Some of the best are-
Avada SEO
The Gem
Divi
Coderare
Feminine
MH Magazine
Yosemite
Schema
Blogging
My blog
SEO bin
SEO crawler
Brando
Writer
Extra
Total Theme
News Paper
Marketing Pro
Simple
Select the theme according to the niche.
Niche is the segment or subject for what you are creating your site.
Now start writing a blog post and blog post writing starts with keyword research.
#2 Priority – Keyword Research:
The most important step in the blogging industry. Your blog post can not rank without a keyword.
The search engine provides the content to searchers according to the keyword, as a result, well-optimized keyword content gets a higher rank on that particular keyword.
Keyword research determines the success of a blog even if your site is new and has a low domain authority still you can rank with low difficulty keyword.
Google search result appears within half-second which means google finds out the result from its index within 1/2 second.
A keyword-reach blog post helps search engine in finding quality content.
According to Mats Cut searching google isn't searching the web it's actually searching google index. Google refined content with the help of spiders.
Spiders check keyword in URL, snippet, title, and blog page then gives an idea to search engines about the content.
Here you will have to be careful while implementing keywords on the blog page as keyword stuffing can harm your site.
To search for a new keyword you can use a keyword planner.
Keyword research tools:
SEMrush
Ahrefs
Google keyword planner
Long-tail pro
KWF finder
Soovle
Majestic
Ubersuggest
Keyword everywhere
AdWord & SEO Keyword Permutation Generator
Keyword In
Wordtracker
You can find the keyword research method with:
Forums are the best places to know about the query of the searchers you can take those queries as a keyword.
Select the keyword according to niche and keyword difficulty.
#3 Priority – Title tag selection:
Once you completed the task of keyword research select the title as it's most important to increase CTR.
While creating a title include keywords and try to give some context that will make it search-friendly.
The page title should be descriptive and concise. As it appears in the snippet
As per Google, few resul4ats appear auto but most of the snippets can be coded.
There are various tools available for title generation that can be used for quality titles. Example:
Emotional and eyecatching titles get higher CTR
See the finding of Backlinko
It's clear from the finding you can increase your CTR by just changing your title.
Search appearance can be improved with a good title other factors include value to it.
#4 Priority – SEO Optimized content writing:
SEO optimized content writing is an art. there you write content for the user and optimize for search engines.
Provide high quality and useful content to a user as it fetches more valuable users and influence webmasters to link your site.
If you are using WordPress site then you can use plugins like Yoast SEO
Yoast helps you to write optimized content
If you are using another site you can use tools like SEMrush.
To create optimized content you should focus on:
Targeted Keyword
Readability
Explained and in-depth content writing
Use of quality Images
Citation of facts
Use format for a featured snippet
Original research citation.
Guy's SEO content writing isn't as complex as you think if you have basic knowledge of SEO you can write well-optimized content.
Just you need to be aware of Copywrite content, Keyword research and keyword placement to avoid keyword stuffing.
Write useful content for people to solve their problems to provide deep analysis.
You should confirm that after reading your blog post user should not go to read another blog post for the same query.
If the reader is using another site for the same query search engine speculate your content isn't useful as it can not satisfy user demand.
once you ensure user-friendly content now try to make it search engine friendly.
Useful information always boosts site authenticity and helps to increase visitors.
As we know link helps crawler to identify your content and you can get that link by writing quality content.
Try to Maximise the readability score as they are very much part of SEO.
Increase the use of transition words they help to increase readability score.
Readability includes:
Transition words
Passive voice
Flesch reading ease
Consecutive sentences
subheading distribution
Paragraph length
Sentence length
A group of a word written in Html tag to define the specific web page content
Special tag use to provide short web description
The most important step in SEO. Friends thousand of websites working as backlink providers thousands of tools working as backlink assessment like (SEMrush, Ahrefs, Ubersuggest, Moz, backlink monitor) the list is so long and thousands of freelancers working to provide you just backlink.
You can assume the importance of backlink from its market potential
Getting a link from the different-different domain is good rather than getting hundreds of link from a single domain- Matt Cutts 2012
A search engine considers backlink as a vote that helps to increase rank over the SERP.
Before creating a link you should be aware of the link scheme as it can ruin your site performance.
taking careful steps while creating backlinks increase performance over the SERP and increases site health.
If you are getting spammy links instantly disavow them as they can block your success over the search engine.
Friends you can use some other method to create backlink Like-
These are proven methods to increase your domain authority you just need to get site list and start creating a backlink for your site.
You can use the tools to create backlink as they help in finding good relevant and authority sites.
I started creating a backlink with social bookmarking and profile creation and I got a good result
Optimized image boost SEO and speed of the site. The use of an image is good in a blog post as they increase engagement with users.
Images improve the presentation it's good to use images in a blog post but an unoptimized image can slow down the blog post that will lead to downgrading your ranking over the SERP
Friends, it's very easy to optimize any image. there are various tools available that help to optimize images and if you are using a WordPress site you can use plugins.
Use the alt tag as it helps search engines to know about images.
Images optimization is one of the easy tasks that can boost SEO and rank over the SERP.
#8 Priority – Search engine submission
Friends, what's the use of making websites creating blog posts if the user can not find your site?
Yes, friends creating blog posts good but making the post live is necessary. to make your post live and available for the user you need to do indexing on a search engine.
It's time taking to go to every search engine console and submit a sitemap. that's why I have created a search engine submission site list. these sites help in easy indexation.
Creating a sitemap for larger search engines like Google, Yahoo, and Bing is good.
Friend, I was doing SEO work for one of my clients. The site was not registered on the google search console. As a result, indexation did not happen and the search engine was showing only 30 blog posts from the one thousand blog post.
Conclusion–
Guy's I have included the most important SEO steps as I find them useful and they will help your site to make search engine friendly.
Top Searched keyword:-
Classified submission sites list, Web 2.0 sites list, Image submission sites list, Business listing sites, Guest Posting sites, Article Submission sites, Search engine submission sites, Infographics submission sites, Press release submission sites, Social bookmarking sites, Profile creation sites, Forum Submission sites,