How can you increase your search engine traffic in just 30 days?
You will have to follow a proven SEO strategy in a cut-throat competitive market, will have to create in-depth content. Determine a certain obstacle and promote the blog. This strategy seems so basic, but this is the way to increase traffic.
Friends search engine traffic is better than social media traffic, but to get this you will have to stop believing in some myths.
Get The 10 Most Misunderstood Facts About SEO
These Myths Are –
1. Meta Tag does not matter
Meta parts are tags used in HTML and XHTML documents to present structured information about a Web page. They are part of a web page's head section – WIKIPEDIA
Friends, it is like the trailer of the movie. By this user, judge about your whole article.
The title tag arrives in the <head> part of a web page, but it's a significant page component.
On the other hand, the meta information and keywords, are voluntary page components.
Here is the key, in the absence of meta-information, Google may pull text from the page body as a preview snippet.
2. Having an XML sitemap will boost your search rankings
Have you installed the Google XML sitemaps generator on your WordPress site? Do you know sitemap boost your search ranking?
friends, if you read this type of article written before 2016 you won't find it in their important list and you still believe it is not important you are wrong.
An XML sitemap is essential if you desire to build a crawlable site.
On every attempt when you create a unique post or edit a current post, the Google XML sitemaps generator command to generates an updated sitemap with your fresh pages.
After generating the new sitemap it will submit to Google and other search engines.
the Google XML sitemaps generator will create an updated sitemap with your new pages and submit it to Google and other search engines.
3. Top-level domains improve rankings
Users who don't have an idea of domain name hesitate to open without .com website they assume. biz or .guru as a not trusted site.
This is because if you open Google and search any content it shows most of the .com website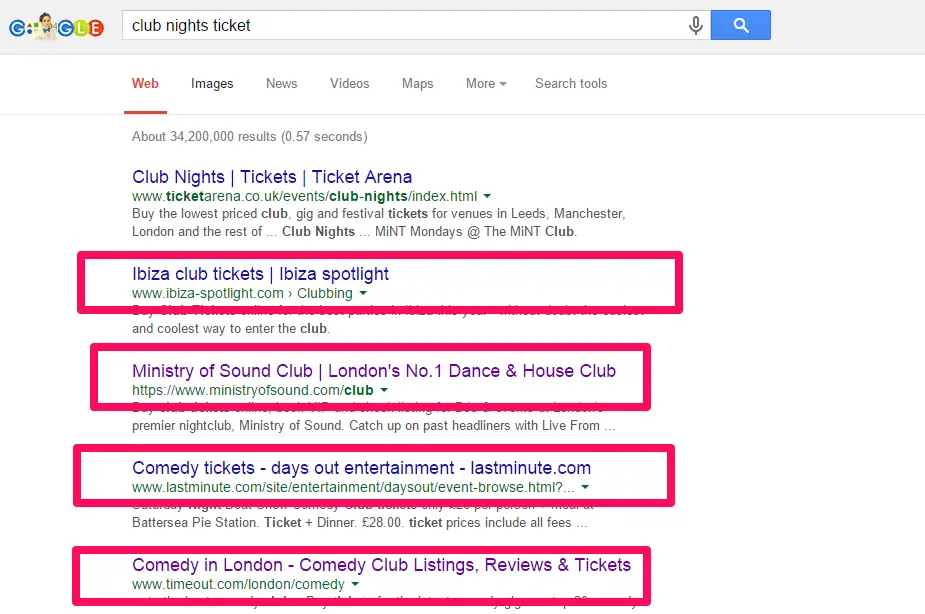 you can see that the top-level domain occupies the highest position in the hierarchy.
4. Hire an SEO agency to get top rankings fast
This is the most interesting myth of all.
Not a single agency can guarantee top Google ranking in this cut-throat competitive age.
Friends Google handles over 100 billion searches per month.
From the above statement, we can say that it is impossible for any SEO expert to predict keyword.
So how can anyone guarantee fast search engine ranking?
you can take help of SEO expert in some of the cases-
you don't have time to run your site

you want to improve your search ranking

you want help for long-tail keyword research

you want to be trained by an agency
So here is the fact that you should not hire an SEO expert for fast ranking on a search engine.
5. Keyword research is not necessary
The importance of keyword research is the same as it was in the past. Having this myth is dangerous for a blogger.
When it comes to content marketing and blogging, you can not afford to ignore high-quality keyword research for your website.
Google update does not eliminate the importance of the keyword.
Yes, of course, you should avoid using over-optimization excessive use of keyword-rich anchor text and exact match domain updates.
Google keyword planner is still the most accurate keyword tool out there most other tools rely on Google.
6. Google considers page speed as a top-ranking tool
Page speed plays a very important role in ranking it is now a very important part of SEO but Google doesn't have a clear way of incorporating it as Google algorithm.
According to Mueller –
while there are proposals to include a speed update later in 2018, Google only accepts speed to distinguish between slow pages and those in the average range. In fact, Deep crawl found that Googlebot will crawl and index pages that consider up to three minutes to acknowledge.
7. On-page SEO important than off-page SEO
This is one another myth you believe on-page SEO is more important, but the fact is that on-page SEO has only 25% and off-page SEO has 75%.
AS backlink social media all other practices have proven to be more valuable.
8. Search engine dive 93% traffic of all website traffic
These statics proved why SEO is more important as most of the users come from search engines to your website so improving SEO can improve your traffic.
9. Relevancy is the key factor
Recent statistics show that 50% of users don't write more than four words in the search engine they ask by question are by the statement.
Now you can assume the importance of long-tail keyword if you are not practicing long-tail keyword SEO it means you are losing 50% user.
Now while writing a blog you should keep in mind that your content should be more specific and more relevant to the topic.
10. Mobile compatible website
If you are having a myth of focusing on the only desktop user you are doing big mistakes because 70% of digital users come from Mobile.
So making the only desktop-friendly website can lead to a loss of 70% user.
Conclusion:
There are tons of a factor that determines the ranking on SERP. But if you avoid doing these mistakes certainly you will feel an increase in traffic and improve in ranking.
Saurabh Tiwari: Search engine optimization Expert
More Learning:
Does duplicate content affect SEO
Meta tag made simple: A step-by-step guide
High PR Search Engine Submission Site List
How to implement the google webmaster tool for your blog
How to find unique visitors in google analytics
Top 850+ Profile Creation Sites List in 2020