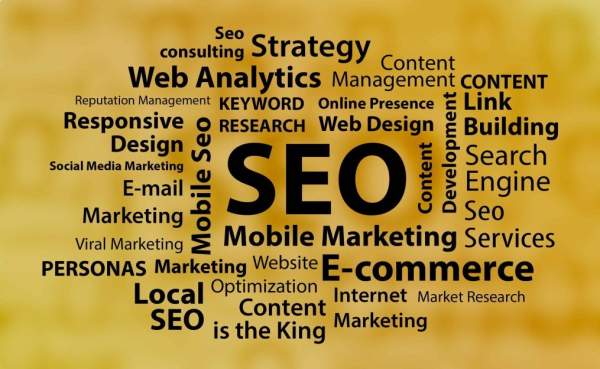 SEO is not just a single word it's a very very important thing in the world of blogging. to understand SEO you will have to devote your lot of time and will have to take much more effort.
friends get some SEO tips and tricks to improve your website traffic
things change rapidly in the world of search engine optimization SEO but fundamentals were the same fundamentals are same and fundamentals will be the same.
if you see in the past keyword were a very effective tool to rank your post but today you can not rank your blog by just keyword. the keyword is still part of SEO so you can not ignore keyword SEO.
friends, I will not go into more history and geography of SEO
let's get these SEO tips and tricks if you focus on these techniques alone, you'll definitely drive more organic traffic to your blog and improve your search rankings without risking a Google penalty.
Let's get started-
1. Website Downloading Speed
Remove anything that slows your site. if you are writing good content but downloading your website is slow you will lose the traffic in comparison to low-quality content.
so make sure your website should have good downloading speed.
Now  Google included site speed as one of the all-important ranking factors.
According to the search engine giant's internal studies, when a page loads slowly, visitors spend less time there. On the other hand, faster loading pages reduce operating costs and improve user experience, among other benefits.
2. Link building
Link building is important because it is a major factor in how Google ranks web pages
Friends  Google's algorithms are complex and always evolving, but backlinks remain an important factor in how every search engine determines which sites rank for which keywords.
if you are citing relevant content with a link it will improve traffic.
3. Web Analytics
Friends when you are done with your goal of search engine optimization you should start working on the analytics by which you can know what's working and what is not.
Google Analytics, Google Search Console, and other, private web analytics software solutions can help you track your success.
4. Write unique and relevant Meta descriptions
Friends this is one of the most important search engine optimization tips generally you all neglect it
The meta description is the first section that people see when Google serves up your page to search users.
so now I hope you will create a unique meta description for your blog.
5. Traffic engagement
Friend's strong user engagement creates an impact on Google. Google reward the blogs which have strong user engagement.
User engagement is measured by the amount of time a user spends on your site.
More time spent on a site along with lower bounce rates signals to Google that users are engaging with the content because they find it valuable. Since the search engine wants to provide only the best search results for its users, it will reward sites with higher engagement.
I hope you will utilize these SEO tips and tricks to improve your search ranking
Saurabh Tiwari: Search Engine Optimization Expert
Learn More:
How to find unique visitors in google analytics
Top 850+ Profile Creation Sites List in 2020
Top 20 High Authority Article Submission Site List
Top 10 High Authority Trusted social bookmarking sites list
Top 20 High Authority Forum Submission Site List
Image Submission, Bookmarking, PDF Submission, web 2.0, Listing Sites In India