Are you going to use social bookmarking sites but are still confused about how it relates to SEO?
How does it improve your SEO score?
Is there any relation between social bookmarking sites and SEO
Guys, there are thousands of social bookmarking sites available on the internet but if you don't know what the purpose of these sites
And you to use them
Then they are a waste for you
Let's know what is social bookmarking
Social bookmarking means sites that allow your blog page URL to tag with their browser tool. Once you added your URL to their browser you can revisit it and access your URL online from anywhere.
It is simple as you do bookmark any URL or website in the google chrome browser. If you are using chrome with the email id you can use these bookmark sites from anywhere just you need to sign in to google chrome with the same email id.
Social bookmarking is a way of saving, organizing, and sharing web pages and links on the internet.
It allows users to save their favorite websites and access them from any device with an internet connection.
Social bookmarking provides a number of benefits, including improved online organization, the ability to access saved links from anywhere, and the opportunity to share and discover new websites with others.
Additionally, social bookmarking can help drive traffic to a website, as well as provide opportunities for link building, which can improve search engine rankings.
social bookmarking is a valuable tool for anyone looking to save, organize, and share webpages and links on the internet.
Whether for personal use or for online marketing purposes, social bookmarking provides a simple and convenient way to access and share information on the web.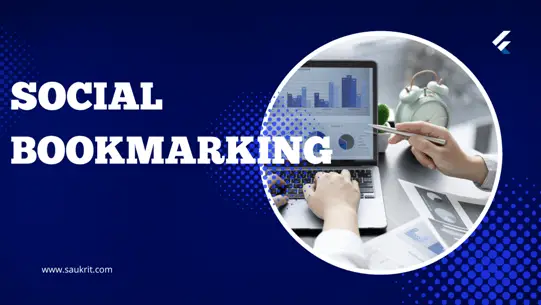 What is social bookmarking in SEO:
Social bookmarking improve SEO score and improve ranking by Increasing search visibility and providing a quality backlink
Social share is one of the most important rankings factors of google's algorithm
So we can say that there id direct relation between Social bookmarking and SEO
Let's Get it in to a deeper
Social bookmarking is a method of organizing and sharing web pages, articles, and other content through the use of social media platforms.
By sharing content on social media, users can increase visibility and traffic to the content they are sharing, which can improve search engine rankings.
Social bookmarking is often used in search engine optimization (SEO) as a way to build backlinks and drive more traffic to a website.
Some popular social bookmarking sites include Delicious, Digg, and StumbleUpon.
If you look at social bookmarking from the perspective of SEO then it has many key aspects. Social bookmarking in SEO means how social bookmarking is compatible with SEO.
Social bookmarking in SEO play various important role like- Improving search visibility, and Increases domain authority.
Get 1000 high authority websites list to improve SEO and domain authority
If you are targeting a particular keyword and want it to be in the top 10 then you need a quality backlink. That you can get from Social Bookmarking.
I hope you get the point " What is Social bookmarking in SEO?
Relation Between SEO and social bookmarking:
SEO and social bookmarking are related in that they both play a role in improving a website's visibility and ranking in search engines. However, they are different concepts and serve different purposes.
SEO, or Search Engine Optimization, involves optimizing a website to rank higher in search engine results pages (SERPs) for specific keywords and phrases.
This is achieved through various techniques, such as keyword research, content optimization, link building, and more.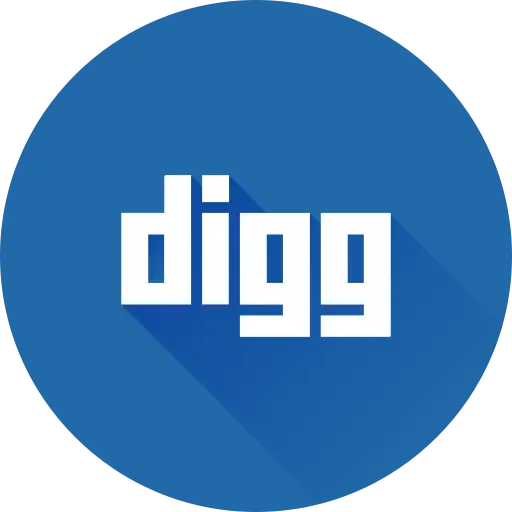 Social bookmarking, on the other hand, is a method of saving and categorizing webpages for later use and sharing.
Social bookmarking sites, such as Digg, Delicious, and Reddit, allow users to save and categorize their favorite websites, as well as discover and share new ones.
While social bookmarking can have a positive impact on a website's visibility and search engine rankings, it is not a primary factor in determining search engine rankings. However, it can help to drive traffic to a website and provide opportunities for link building, which are both important factors in SEO.
What is a social bookmarking example?
An example of social bookmarking would be a user sharing an article they found interesting on a social bookmarking site like Delicious.

The user would create a bookmark for the article, add tags to describe the content, and share it with their network of friends and followers.
Other users can then view the shared article, add it to their own bookmarks, and share it with their own network.
This helps to increase visibility and traffic to the original article, and can also help to improve its search engine rankings.
What is social bookmarking:
Social bookmarking is the process of registering or tagging any website or URL to a bookmarking website. Bookmarking website is a kind of tool or you can say that it's a website with a browser-based tool.
It's just simple you just need to log in with your id and password. Submit your URL to the browser-based tab and click on add tab.
Social bookmarking helps you document your unique website.
Example: You want to store all the SEO-related information in one place then tag all the selected URLs related to the SEO guide and paste all of them into one bookmarking tab.
Even google search algorithm updates like panda also approve social sites for backlinks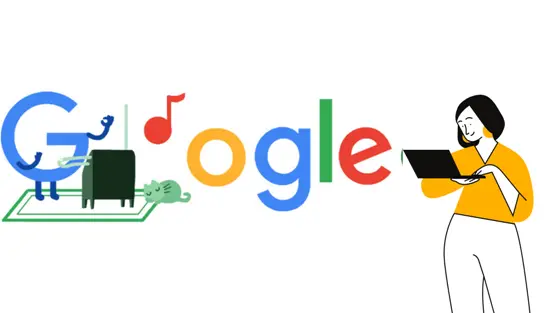 What are the benefits of social bookmarking?
There are several benefits to using social bookmarking, including:
Increased website traffic: By sharing content on social bookmarking sites, users can increase traffic to their website or blog.
As we know Social media has a 4.62 billion user base. You can target this audience base by sharing your post on social media
Faster Indexing: Social share helps search engine bots recognize the blog post. As much as you share your blog post it becomes easier for boats to crawl the content
As a result, we can say social bookmarking helps in faster indexing
Better search engine rankings: Social bookmarking can help to improve search engine rankings by building backlinks to a website. Search engines like Google consider backlinks as a vote of confidence in the quality of a website's content.
Networking and community building: Social bookmarking allows users to connect with like-minded individuals, share ideas and resources, and build a community around a particular topic or interest.
Easy organization: Social bookmarking allows users to easily organize and categorize their bookmarks, making it easy to find and access content in the future.
Cost-effective: Social bookmarking is a relatively low-cost way to promote a website or blog, making it an attractive option for small businesses and individuals.
Discovering new content: Social bookmarking can be used as a tool to discover new content, as users can see what others are bookmarking and sharing.
Quality backlink: Social bookmarking help to build quality backlink.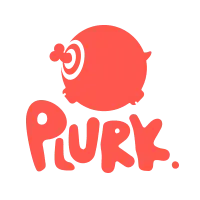 What is a social bookmark backlink?
A social bookmark backlink is a link from a social bookmarking site that points back to a website or webpage.
Backlinks, also known as inbound links, link from other websites that point to a specific page on your website.
Search engines like Google use backlinks as a way to measure the popularity and authority of a website.
When a website or webpage has many high-quality backlinks, search engines interpret it as a sign of the website's quality and value and will therefore rank it higher in search results.
Social bookmarking is often used as a way to build backlinks, as it allows users to share their own content, as well as other interesting content, with their network and followers.
When other users view and click on the shared link, they are directed to the original website, which creates a backlink.
These backlinks can help to improve a website's search engine rankings, making it more visible to users searching for related content.
However, it's important to note that not all backlinks are created equal, search engines like Google pay more attention to backlinks from authoritative and reputable sites.
Importance of Social bookmarking in SEO:
Now the question arises if you are just bookmarking any website. how it can improve SEO.
Friends here I want to tell you that bookmarking any website or URL brings authority backlinks with that particular URL. And we know backlinking is one of the most important parts of SEO.
If you follow the search engine ranking guideline then you will come to know backlink work as a trust vote for any website.
As much as the trust vote you have with your website your chance of getting ranked on SERP improvise.
We know all bookmarking websites have their own domain authority and trust flow. when you bookmark your website they pass a trust vote to your website.
There is the following important of Social bookmarking in SEO:
1- Bookmarking Improve the Domain Authority
2- It helps to Improve ranking
3- Improve the trust flow of the website
4- Bookmarking improve the crawling and indexing of the website.
Is social bookmarking still work in 2023:
Social bookmarking is still important in 2023 as it was in previous days. Just you need to be serious about spam.
Google does not allow spamming on any website.
Check the website where you are bookmarking your website is real and don't increase your spam score.
When you look at
Getting a quality backlink is one of the hardest SEO elements. Although a Free social bookmarking website list provides you with easy quality backlinks the selection is yours.
These are the quality site post list you can use to improve the SEO of your website.
Conclusion:
Social bookmarking play a very important role in Improving the SEO of blogs or website
As we know there are 200 SEO ranking factors that google considers while showing search engine result pages and social bookmarking is one from the
The good thing is it's simple and achievable
I hope now you are clear about what is Social bookmarking in SEO
If you want to improve SEO with social bookmarking then your approach should be clear. as you don't require bookmarking for reading purposes.
You are doing social bookmarking for SEO. so you need to collect quality content URLs and make your bookmark list.