what is SEO? This is one of the most popular questions among website owners whether it is a blog website business website etc. etc.
And because it is a popular question among the website owners it provides a lot of money to digital marketing professionals. when they resolve the query related to SEO.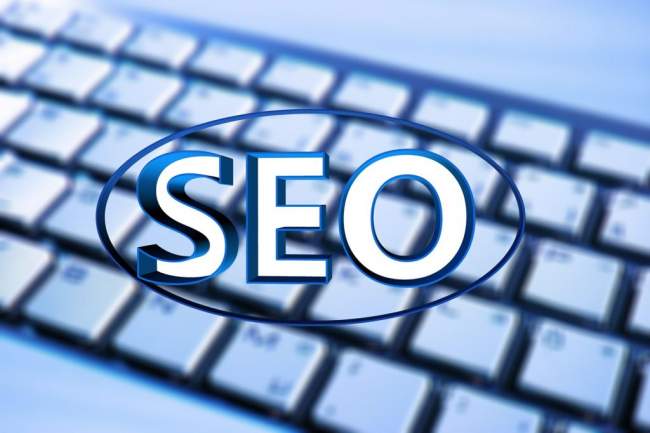 let's start to investigate SEO-
"SEO is a magic "jugaad" to rank your online content on top of search engines"
Definition –
According to Wikipedia  Search engine optimization (SEO) is the process of affecting the online visibility of a website or a web page in a web search engine's unpaid results
According to "MOZ", Search engine optimization (SEO) is the practice of enhancing the volume and variety of traffic to your website through organic search engine results
But in terms of Google its practice of improving website quality and content quality to improve search engine search experience
What is the purpose of SEO?
The purpose of SEO is to improve the quality of the content and satisfy the search intent by following the guidelines of the search engines.
If you are running an online business or you want to sell your product or services online
you have to be on the top search list. because 99% of searchers select to open between the top 5 sites that appear in the search list.
if your site comes on the second page of the search engine and your search rank is lower than 10 your site will not get traffic.
Now here SEO magic plays a very important role for you it enhances your site to appear on the 1st page.
as a result, you get large traffic you can convert them to purchase your product or services.
Along with this, you can get some traffic with social share.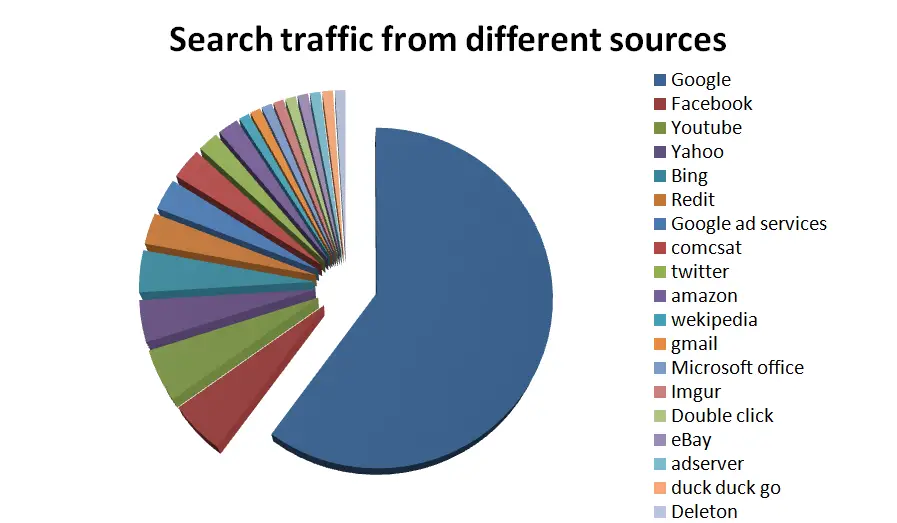 If you look at the chart it shows a clear indication the main source of traffic is a search engine.
so if you want organic traffic for your site you should utilize SEO in the best way.
let's come to the second point
How easy to fulfill SEO purposes –
if you think you ask to google what is SEO?
he will send you a list and you start implementing it on your site
you are thinking wrong. it is a matter of search, analysis, and experiment and it takes time, effort, and money as well.
SEO is a very broad term google didn't disclose it.
although he changes the methodology, again and again, to give the user the best experience.
the actual strategy of google is to give the right content to the right person and make a user-friendly search engine.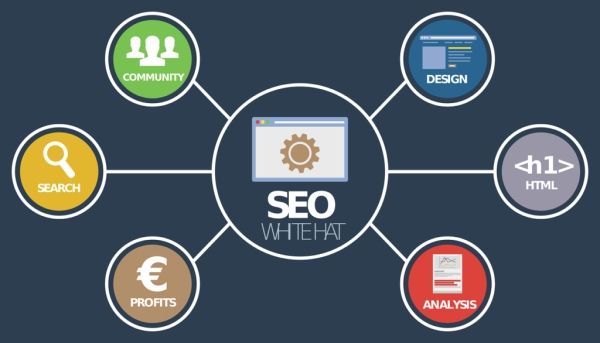 SEO Purpose
2- Research the Google first page
3- Do on-page SEO
4- Do off-page SEO
6- Write Awesome content
Searcher searches the content with the specific keyword if somehow you get that keyword metric.
as a result, you can rank your post with that keyword.
keyword research is a very good method to get the result.
List of tools to get low-competition keywords and measure keyword difficulty
4- Keyword Tool
5- SEMrush 
2- Research the Google first page
Do the research for google first where you get the concept of content quality in other words
you get the concept of how google gives acceptance to a particular subject.
as a result, your thought about search engine working gets clear.
Do on-page SEO
The practice of optimizing individual content to get high traffic.
in this method, you have to work for both content and HTML
including technical as well as non-technical parts.
Off-page SEO-
off-page include
social share
social media optimization
Backlinking
Backlinking plays a very important role in the increase in domain authority.
for instance, if any site has good DA and he gave you a backlink your DA will get higher.
You can create SEO backlinks by yourself you just need a quality website to get high-authority backlinks.
If you have a website list that can bookmark your website it will also provide you with quality backlinks.
You can approach some other strategy for quality links like writing a blog on the website that provides a free blogging platform or an advanced private blog network.
The approach should be clear and simple while creating a backlink for your website.
Write Awesome content –
Write awesome and linkable content in other words content is king.
conclusion-
SEO is a very vast topic that can not be understood in a single day try to learn one term and implement them
it can not be covered in a single blog post but I tried to cover all aspects.
now it's your turn to include more about SEO in the comment section